There comes a day when we will all desire to take years off of our appearances. Unfortunately, that is easier said than done, and it can feel as though no facial cream or lotion can achieve the look we want to achieve. To get those desired results, most men and women assume that their only option is surgery as it is a guaranteed way to attain a rejuvenated and younger-looking appearance. However, the concept of surgery is not for everyone. For many individuals, there is a real fear of the surgical process, whether the discontent stems from fear of the incisions or the inevitable discomfort of recovery. Others do not feel as though they need that level of correction. For patients wishing to improve their skin quality to look younger and more rejuvenated, non-surgical procedures are available to enhance complexion without the need for knives.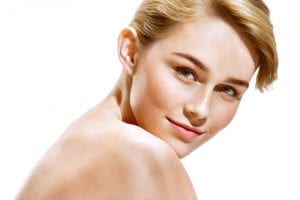 Laser Skin Resurfacing Treatments
Laser skin resurfacing treatments are rapidly becoming one of the most sought-after non-surgical methods due to their ability to address many skin concerns with minimal downtime and discomfort. Laser technology offers relief from mild to moderate skin issues and provides glowing skin without incisions. Lasers take on the damage caused by both environmental factors and the natural course of aging, and they can improve the appearance of fine lines and wrinkles, uneven pigmentation, facial scarring, and vascular lesions. Dr. Ip offers two types of laser skin resurfacing that can either be applied to the entire face or be specified to isolated areas like the eyes or around the lips. The CO2 laser uses short pulses of light energy to ablate the thin upper layers of damaged skin. This energy allows for the underlying, healthy skin to shine through to leave your skin looking smoother and younger. The Erbium laser addresses the face, neck, and chest to remove any skin imperfection, from superficial wrinkles to deep facial lines. These lasers come with minimal downtime and discomfort, and they cause little-to-no damage to the surrounding tissues.
Chemical Peels
Chemical peels address wrinkles, facial scars, and discoloration to reveal smoother skin by using unique mixtures of chemical solutions to exfoliate the skin. These peels are available in different strengths to penetrate the facial skin to different depths; this makes the procedure customizable to every patient, whether they are looking for improvement of mild skin issues or correction of aggressive wrinkles and scars.
Dermabrasion and Microdermabrasion
Both dermabrasion and microdermabrasion use gentle exfoliation to reduce fine lines, wrinkles, age spots and acne scars. This exfoliation ablates the uppermost layer of damaged and dead skin to stimulate the production of collagen and reveal newer, healthier skin. This is a sure way to achieve a glowing complexion with no downtime.
If you are interested in showcasing the appearance of surgical work without going under the knife, contact Dr. Ip today by calling one of his locations to set up a consultation. Call his Beverly Hills, CA, office at (310) 839-0776, his Newport Beach, CA, office at (949) 548-0300, or his New York City, NY, office at (855) 742-8800.