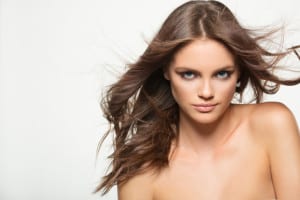 This summer, Time Magazine featured a cover story on cosmetic plastic surgery and the aesthetic industry titled "Nip. Tuck. Or Else. Now everyone gets work done. Will you?" The article by Joel Stein detailed the changing attitudes this country has toward cosmetic procedures.
In the article, he marked a line at age 40. If you're over 40, the article said, you may have heard your Mom and her friends maybe gossiping about a friend or neighbor who they thought "had some work done." It was scandalous. Shameful. Psychologists at the time said those having cosmetic work were depressed and "suffered from clinically low self-esteem."
But then Stein contrasted that mindset with the mindset of people who are under age 40, particularly those now in their early 20s. This age group holds a far different view of cosmetic treatments, more along the line of thinking, "What's the big deal? Everybody could use a little help here and there."
In the article, Stein attributes the changing landscape of the aesthetic industry to a few factors: surgeons' skills have become much more nuanced; reality shows have demystified the process; cosmetic options are widely available through doctors, dentists, and dermatologists; new procedures, such as laser skin resurfacing, don't require surgery; procedures are cheaper and doctors created payment plans; thanks to social media we are all, to some degree, on the red carpet; and culture now celebrates a cosmetic procedure as doing something good for ourselves.
In 2014, 15 million cosmetic procedures were performed in the United States, a 13% increase from 2011, a 50% increase from 2000. $13 billion was spent. Five times as many of those procedures were non-surgical — 3.6 million Botox and other neuromodulator injections, 1.7 million filler injections among them.
What also has changed, according to the Time piece, is the income class of the average cosmetic procedure customer. In 2005, two thirds of cosmetic surgery patients made $60,000 or less. Gone are the days of only Beverly Hills or Park Avenue women having cosmetic treatments.
To read the full story, click this link, http://time.com/3926042/nip-tuck-or-else/,
Then, give Dr. Ip a call at his Newport Beach or New York offices; you're in good company!