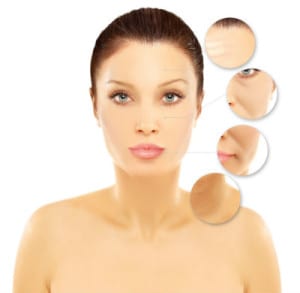 These days you can't turn around without seeing coverage of the cosmetic industry, be it on the cover of Time Magazine, the Today Show, reality TV, and virtually any other media source.
The International Society of Aesthetic Plastic Surgery (ISAPS) keeps track of all the procedures performed across the globe and compiles statistics. It turns out that in 2014, you could have taken the entire population of Australia and performed a cosmetic procedure (surgical and non-surgical) on every one of them. And you still would have had a few Botox sessions and tummy tucks left over. That's right, over 20 million procedures were performed last year. Here are more details about the statistics.
What were the top five cosmetic surgeries performed?
Eyelid Surgery = 1,427,451
Liposuction = 1,372,901
Breast Augmentation = 1,348,197
Fat Grafting = 965,727
Rhinoplasty = 849,445
And the top five non-surgical procedures?
Botulinum Toxin = 4,830,911
Hyaluronic Acid = 2,690,633
Hair Removal = 1,277,581
Chemical Peel = 493,043
Laser Skin Resurfacing = 480,271
Women accounted for 86.3% of the total, with more than 17 million procedures. Men had 2.5 million procedures, 12.7% of the total. The most popular for women? Breast augmentation. Men? Eyelid surgery.
Here is the breakdown by country for the year:
United States — 4,064,571 (20.1%)
Brazil — 2,058,505 (10.2%)
Japan — 1,260,351 (6.2%)
South Korea — 980,313 (4.8%)
Mexico — 706,072 (3.5%)
Germany — 533,622 (2.6%)
France — 416,148 (2.1%)
Columbia — 357,115 (1.8%)
So, you see, no matter what procedure you're considering, surgical or non-surgical, you're in good company. So, give Dr. Ip a call at our Newport Beach or New York City offices and let's talk about the procedure that can help you regain some of that youth that time has tried to take away.