If you've lost a good deal of weight, chances are your skin didn't get the memo and now it is saggy and loose. Sometimes this can be due to genetics, but often it's a simple fact that the skin's elasticity, once stretched for an enduring period of time, can't recover to its former tautness. In these cases, Dr. Ip can perform a body lift to tighten that skin.
A body lift may include these areas: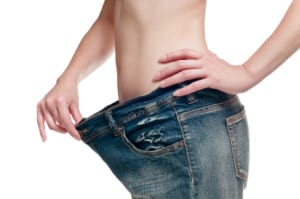 Abdomen — this can be only on the front, or can extend around the sides and into the lower back
Buttocks — they may be low, saggy, flat, or uneven.
Groin — Sagging may extend from the groin into the inner thigh.
Thigh — Sagging may be on the inner, outer, or posterior thigh, or may involve the entire circumference.
A body lift is generally the right procedure for those with loose skin. It is not the right procedure simply to remove excess fat. If the patient still has good skin elasticity, liposuction can be a better option.
What is involved in a body lift?
Body lifts requires extensive incisions. The length and pattern of the incisions will depend on the amount and location of the excess skin that needs to be removed. Dr. Ip will discuss these issues with you during your consultation.
Dr. Ip performs his body lift procedures with the patient under general anesthesia. Although the incision pattern will be unique to the patient, a common technique of a complete lower body lift uses incisions similar to a bikini pattern to tighten the abdomen, groin, waist, thighs, and buttocks. An incision is made around the body to allow Dr. Ip to remove an apron of excess skin and fat, and to reposition and tighten the underlying tissue. Where applicable, Dr. Ip may also use liposuction combined with the surgery.
Results
While the general effect of surgery will be visible almost immediately, the patient's final results will take up to a year or more to fully show themselves. As time progresses, the skin adapts to its new contours.
If you've lost a good deal of weight and feel as if your entire body sags, call Dr. Ip and let's discuss a body lift. Call either our Newport Beach or Manhattan offices.