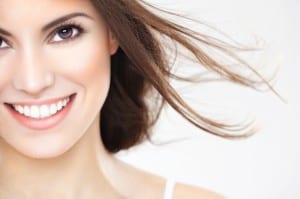 We all want smoother and clearer skin. You have probably tried many different options to achieve that perfect skin you've always wanted. But is a chemical peel the right choice for you? Although it may sound great, a chemical peel is not the best choice for anyone. It is a serious skin care treatment. However, here are some conditions that could be a sign for or against a chemical peel for you and your skin.
Conditions Treated by a Chemical Peel
Chemical peels can treat a variety of skin conditions, in both look and feel. While in many ways this is similar to microdermabrasion or other skin treatments, a chemical peel is faster and more long-lasting, as it uses chemicals to erase this conditions as opposed to rubbing them off or sanding them down.
Conditions that can be treated with a chemical peel include:
Chemical peels can often erase signs of aging, such as dark spots or wrinkles. Do you want your skin to look years younger? Then try a chemical peel.
Sun damage. We all know that staying out in the sun too long or not adequately protecting your skin can cause skin conditions, such as dark spots, blotches, wrinkles, or even something worse like cancer. While a chemical peel cannot help with the later, it can definitely help your skin in looking and feeling like you actually wore sunscreen when you were younger.
Wrinkles or bumps. Do you have small bumps on your skin? Is your face covered in fine lines and winkles? Even if your skin looks alright to everyone else, you will notice these small blemishes.
Although not the proper treatment for all acne cases, a chemical peel can often help cure acne—or at least eliminate the leftover evidence of acne, such as scars.
For whatever reason you are considering a chemical peel, you deserve to have skin you can feel confident in. You deserve to enjoy feeling your face's skin that looks and feels as clear and smooth as a baby's bottom.
Avoid It
If you have one of the following conditions, a chemical peel may not be right for you:
Darker skin pigmentation (the treatment is often less effective)
Chronic smoking
Heart conditions
Certain types of acne (people who have recently taken Accutance cannot have a chemical peel, for example)
Skin infections or unusual scarring