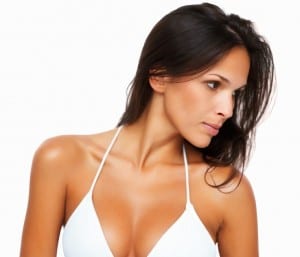 Recovering from otoplasty can be a rough process. No one likes to sit around with bandages on their head. But the finished result will be well worth it—especially if you follow these guidelines.
Communicate with Your Doctor
Your plastic surgeon is your best friend all throughout the procedure, and if you are going to be successful with your new ears, you will need to communicate with him or her thoroughly and often. Your surgeon will be available for you to ask any questions. Most importantly, however, you should carefully follow his instructions for post-operative care. If anything goes differently than you and your doctor expect, contact him or her immediately.
Accessorize in Style
Alright, perhaps head wraps and bandages aren't the most stylish thing, but if you want your new ears to work out, they're certainly important. There are many different stages of these bandages. Immediately after the surgery you will wear "fluff bandages," or heavy cotton swabs, for a few days. These facilitate healing.
After a few days, you will be able to replace the fluff bandages with a lighter wraps. About a week after the surgery, even these bandages can be removed. Your special accessorizing is not over quite yet though. Your doctor might have you wear a soft headband to help your new ears retain their shape. The timing will vary from person to person; sometimes it will only need to be worn at night.
Patience in All Things—Even Recovery
Perhaps the hardest part about waiting through your recovery is simply the waiting. The first week especially will be very long. Your ears will be painful and swollen, and you will also be dealing with the bandages. You will need to avoid physical activity and exertion, as well as every day things such as shampoo or sleeping on your side. It might be difficult at first.
However, do not be alarmed or frightened. Although it sounds like it will be a negative experience, your new ears will be worth it. If you can just wait a few weeks, no matter how long it may seem, your ears will completely heal and will be more beautiful than ever before.