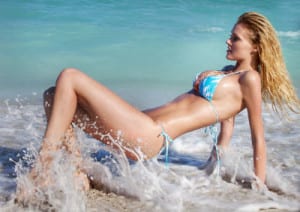 As we age, sun damage and simple skin laxity show themselves in fine lines, wrinkles and other skin blemishes across the face. Dr. Ip like to use laser technology to rejuvenate this skin, either the Erbium or CO2 laser.
Who should consider laser skin resurfacing?
If you have fine lines on the foreheard, around the mouth, or under the eyes, laser resurfacing is an effective treatment. It can also clear up over 50% of most acne scars, along with other conditions such as chickenpox, skin discoloration, warts, liver spots, and birthmarks.
Preparation before laser skin resurfacing
At Dr. Ip's practice, laser skin resurfacing actually begins about six weeks before the actual procedure! This time is used to prepare the patient's skin for the treatment. These customized skin treatments are designed to minimize complications and to prep the skin for the best results.
Two types of skin resurfacing lasers, two methods
Dr. Ip uses two different lasers for different resurfacing methods and results.
Erbium laser resurfacing is used to remove superficial wrinkles, as well as some moderately deep facial lines. This laser can also be used on the hands, neck, and chest.
CO2 laser resurfacing is more common and can be done with short ultrapulses or one continuous beam of light energy. This type of resurfacing is best to remove thin layers of the patient's facial skin with little surrounding damage.
Recovery
After your treatment, your skin will likely be reddish in color. This may persist for several weeks as your skin regenerates itself. Patients must avoid all sun exposure during this time.
Interested in laser treatments to rejuvenate your skin? Call either our Newport Beach or Manhattan offices for a consultation.