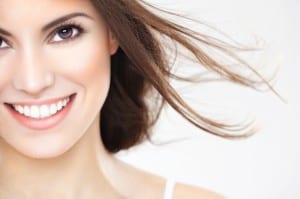 Worried about the fine lines, wrinkles, scars, and blotches that have sprouted on your face over the years? A facial rejuvenation treatment is the perfect solution to your problem. The only question is: which treatment?
If you want to get rid of these visible signs of aging without having to go under the knife and the downtime that comes with a facelift and other invasive surgeries, a laser treatment known as laser skin resurfacing is right for you. Know what to expect throughout the process and explore the wonders of this treatment.
During the Procedure
On the day of your appointment, Dr. Ip will use a local anesthetic to numb the areas on your face that need treatment. If you wish to treat the whole face, general anesthesia may be required. You may be asked to wear protective goggles to protect you from the lasers while Dr. Ip treats your face. You can expect the procedure to last about 30 to 45 minutes if only certain parts of the face are treated. Meanwhile, a full-face treatment usually takes two hours.
After the Procedure
Once your laser skin resurfacing is done, the treated areas will be bandaged. It is advised to clean the treated areas properly for about four to five times daily. Applying ointments prescribed by Dr. Ip will also help prevent scabs from forming in the areas.
You can expect the treated sites to be swollen. This is normal and usually subsides through steroid intake and sleeping in an elevated angle at night. Some itching or a stinging sensation can also be felt one to three days after treatment. After five to seven days, the skin will become noticeably dry and eventually peel.
Laser Skin Resurfacing in New York
Get younger-looking skin with laser skin resurfacing! Call us at (855) 742-8800 to schedule an appointment with Dr. Ip and experience the wonders of laser skin resurfacing.