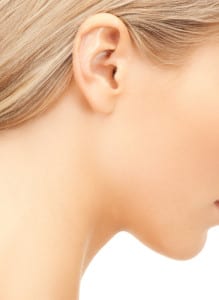 Have you always hated the way your ears protrude from your head? Or do you have a child whose ears protrude? That's not something that anyone needs to live with, especially because ear surgery with Dr. Ip is a relatively easy, straightforward procedure.
What is Otoplasty?
Otoplasty is surgery to the ear to improve the position, shape, and proportion of the ear (s) on the head. Ear surgery can fix a birth defect in the patient's ear structure, or it can repair traumatic ear injury such as from a sports event.
Both adults and children can have otoplasty. Children need to be in good health and over five years old because by that age the cartilage in the ear is stable enough for ear correction surgery.
The procedure
In an ear surgery where the goal is to bring protruding ears closer to the head, the procedure begins with an incision made either on the back of the ears or along the creases on the inside of the ears. From there, Dr. Ip may remove excess skin or cartilage. Because the incision is either on the back of the ears or hidden in a crease, scars are very hard to see on Dr. Ip's otoplasty patients.
Not happy with your (or your child's) ears. Call either our Newport Beach or New York offices to make your appointment for your consultation.