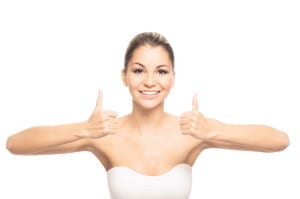 Brachioplasty sounds like it would be some kind of dinosaur, but it is actually a new procedure to improve the structure of the upper arm. Over the course of a lifetime, many things can make arms sage: aging, dramatic weight loss, genetics, a lifetime of little to no exercising, etc. However, the best candidates for a brachioplasty have dramatically sagging arms that cannot be improved by exercise. The arms of these candidates have several inches of loose skin and fat. When the arm is extended to the side, the skin hangs down several inches and contains almost nothing except pockets of fat.
Preparing for a Brachioplasty
When a doctor has approved a patient to undergo a brachioplasty, the patient must begin preparing for the surgery. The surgeon may ask that the patient undergo a trial period of improved diet and exercise to ensure that the arm cannot be improved naturally. Otherwise, the patient will need to consult their doctor to know specific techniques to prepare (techniques could include increased water intake or creams to improve elasticity).
Possible Procedures
Surgical procedures for a brachioplasty vary based on patients' needs and circumstances and doctors' specialties. The procedure for the brachioplasty may be one of the following:
Traditional brachioplasty—The simplest brachioplasty technique is to surgically remove the excess skin. This is normally done with a scalpel. The procedure often leaves long scars on the underside of the arm.
Hidden brachioplasty—This technique was developed to minimize scarring for a sleeker look overall. There is only one surgical incision, normally hidden in the underarm. Candidates for this procedure must have ample elasticity in the skin without excess skin.
Extended brachioplasty—This procedure removes all excess skin and is often used when the excess skin is not confined to the arm, but continues into the rib and chest area.
Liposuction—This is the same technique used to suck the fat out of tummies and thighs, except in this case fat is sucked out of the arms. This technique is general for people who don't have a lot of excess skin.
Superficial fascial suspension—This is a fancy term for an arm tuck. Basically, the surgeon will attach the excess skin firmly into the arm. This technique is often used in after other techniques, such as liposuction, have already been performed.
Regardless of technique, a brachioplasty is sure to improve the appearance and feel of a droopy arm.