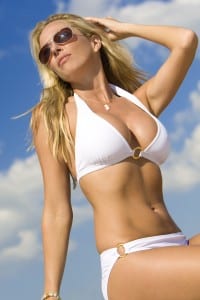 Liposuction is one popular procedure that can effectively remove unwanted fat from certain areas in the body and give the patient a slimmer figure. Despite its popularity, no one seems to be telling us about what happens AFTER the procedure. Yes, we are talking about downtime, side effects, and what you should expect.
Healing During the First Few Weeks
After your liposuction session, your doctor will instruct you to wear a compression garment for several days. You can expect some pain and minor discomfort from your surgical wounds during this period, yet it can be relieved by taking prescribed pain medications and engaging in moderate walking.
Addressing Swelling, Bruising, and Infection
Swelling and bruising are common side effects after a liposuction procedure. Mild painkillers usually alleviate the swelling and pain. It would also help to keep wearing the elastic bandages to reduce swelling and bruising. As with any other surgical procedure, the risk for infection is always there. With this, most patients are given antibiotics right after the procedure to reduce the risk for infection.
Expecting Numbness and Bruising
Bruising is expected after liposuction. It may look worse than you expect especially when a large area was involved. It may even last up to six months. On the other hand, numbness can occur for six to eight weeks.
Liposuction in Newport Beach
By being a well-informed patient, you will not only have a quick and comfortable recovery, but you can also expect to achieve optimal results from liposuction. For more information on liposuction and what to expect after the procedure, give us a call today at (949) 548-0300 to book an appointment with Dr. Ip.