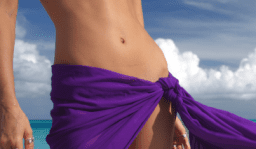 When you think of plastic surgery, do you generally think more about men or women? Thanks to breast lifts, mommy makeovers, and the high beauty standards placed on women, chances are you associate cosmetic surgeries more with the curvier and fairer sex. However, women are not and should not be the only people entitled to feeling and looking like their best selves. Now many men are starting to discover the wonderful possibilities of cosmetic procedures–including liposuction.
Why Men Break the Stereotype
It shouldn't be surprising that men also want to look and feel good. After all, they have some physical expectations too. While women are "supposed" to be thin but curvy, men are "supposed" to be built but not fat. And many, many men are finding that liposuction is the best way to achieve this look.
The two main camps include:
Men who are overweight (although still at a fairly healthy weight–lipo is not appropriate for those who are obese) and want to wave goodbye to that extra fat
Men who want to decrease their body fat percentage and bring out their tight and defined muscles.
The Trouble Spots
Just like women usually request lipo around the arms, hips, butt, stomach, thighs, or breasts, men have their special areas too. These include:
Neck
Chest
Arms
Abdomen
Love Handles
Butt
A man focuses on these areas to look younger and more fit. Liposuction can often help you go down clothing sizes. What is most attractive for the majority of patients, however, is the defining aspect. Have you been trying to beef up those pectorals or abs? Do you think you have six pack hiding under your flab? Liposuction helps make your muscles the center of attention, while still being minimally invasive to your body.
If you're thinking about changing the way you look and feel, don't rule out liposuction as a woman's game. Although it may seem dainty, it really just helps reveal a better you. Come in and talk to us about how liposuction can help emphasize your manly physique.