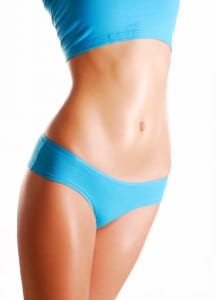 While the holidays bring fun times, gifts, and parties, they also tend to bring unwelcome weight gain, especially in the stomach area. While dieting and exercise can address the weight gain, the sagging of the abdominal skin can be hard to get rid of. To banish that pouchy tummy once and for all, you may want to consider a tummy tuck.
Your guide to abdominoplasty
Abdominoplasty, commonly known as a tummy tuck, has continuously grown in popularity not only among women, but also among men who are bothered by their drooping belly. Here's what happens during a tummy tuck.
Administering anesthesia
Before the actual procedure starts, you will be given anesthetic medications, either intravenous sedation or general anesthesia, to keep you comfortable during the surgery.
Creating the incisions
During a full tummy tuck, a horizontal cut will be made in the area between your belly button and pubic line. The length of the cut will depend upon the amount of excess skin that has to be removed from your abdomen. The underlying muscles will then be repositioned to tighten the area. A second incision can be made around one's navel if there is a need to remove some skin from the patient's upper abdomen.
Closing the incisions
Once the necessary modifications have been made, the incisions will be closed using stitches, skin adhesives, clips, or tapes. The result is a slimmer, firmer abdominal contour that is more proportional to the patient's weight and body type.
Want to know if you are a good candidate for a tummy tuck? Call us today at (855) 742-8800 or fill out this online contact form to schedule a consultation with Dr. Ip. We'd love to hear from you!