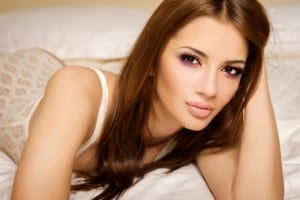 Are you tired of putting on your eyeliner every day? What about covering up that scar or skin spot? There are many possible reasons to use makeup, and whatever yours is, you probably get tired of the same routine every day. If this is you, you might want to consider looking into permanent makeup or cosmetic tattooing.
A Type of Tattoo
Yes, permanent makeup is a tattoo. While there are a few small differences, permanent makeup is essentially a tattoo where you would usually apply your daily makeup. Just like you would with any tattoo, you need to find a safe and skilled practitioner. Beware cheap pigmentation, and make sure the office or clinic is clean and sterile. Make sure you see the needle and fresh pigment being opened so you know it is new and safe.
What Can You Have Done?
There are many different types of permanent makeup, including:
Fill in or replace sparse eyebrows with either powder or tattooed hair strokes.
Eye liner. Have perfectly defined eyes every day.
Lip liner. Set your lips apart from the rest of your face.
Camouflaging scars. Add some extra pigment to make that scar less noticeable.
There are even cosmetic tattoos that will help restore the shape and size of your areola after breast enhancement surgery.
Communication is Key
Before the procedure, talk to your doctor and/or artist about what exactly you want out from your tattoos. You can avoid the most common complaints after the process by being clear beforehand.
Be as specific as possible. Your practitioner will give you suggestions based on his or her expertise, but in the end, this is your decision. What color pigment do you want? What shape and size are you looking for? How dark do you want it? Remember, styles and fashions change, so keep your look simple and classy so that it won't become outdated later on.
The Results You've Been Waiting For
Coming out of the procedure, you will see results immediately. Just like if you put on makeup yourself, your features will be enhanced and defined just as you like them. These won't come off though. If it is darker than you expected, don't be alarmed. After a few days, the color will soften a bit.
The lifespan of the tattoo varies, depending on the pigmentation used, your skin tone, and your lifestyle. Swimming and sun exposure can shorten the tattoo's life. However, if you end up needing a touch-up after a few years, just come back in!